NASCAR gets Boring, Complains When People Notice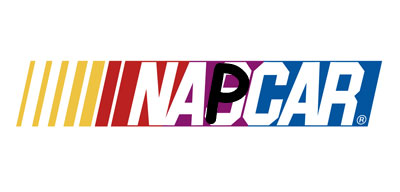 I have been a lifelong racing fan, I can remember watching the highlights of NASCAR races on Wide World of Sports long before it became an every week, 12 hours per day extravaganza that is it today. In the last few years I have been less and less enamored with the product, and thought it was only me. But recently, I have noticed more and more people publically calling out NASCAR's top series with names like NAPCAR and such.
Well, the capper I guess was this past weekend's race in Talladega, typically one of the wildest and highest speed races, where a combination of engine restrictor plates and aerodynamic tricks get together to make the cars run pretty much in a pack. The only way to get ahead most of the time is bump drafting, where the back car pushes the car in front, making them both move faster. After a terrible wreck at the end of the last race here, NASCAR outlawed this practice this time out. The results? Well, let's just say that the drivers showed than about 450 out of the 500 miles of the race was meaningless, and paraded around single file in a freight train so dull that driver Tony Stewart was heard asking his crew to tell him something interesting so he didn't fall asleep. The ABC commentators for the race could obviously see this race has turned into a snoozer, and rather than deny the truth, they repeated over and over the fact that NASCAR had diddled with the rules to make this happen.
Well, it seems that NASCAR doesn't like when someone points out the obvious: NASCAR got all huffy and spokesman Ramsey Poston said that "ABC missed a lot of very good racing".
News flash Mr Poston: There was no good racing. For the first 400-450 miles, it was follow the leader, let's not use up our equipment, throttle off cruising so painful to watch, it was beyond understanding. The only thing that saved the race for most of the "fans" was that in the last 5 laps, the aero package and rules came together to destroy pretty much half the field in two seperate wrecks that both involved violent rollovers.
Don't get made an ABC, they told the truth. NASCAR (or is that NAPCAR) needs to wake up and smell the coffee, look at all the empty seats and closed seating sections at the tracks, and remember that "it's the racing stupid", before they are shrunk back to being a regional series without national coverage. Ratings are down for a reason, and it isn't because ABC says you are boring.