2011 Do or Die For NASCAR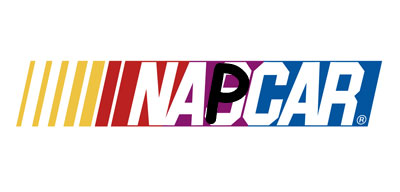 As a long time racing fan, you sort of get use to the ebb and flow of racing series. They have good years, and they have bad years. The people running various racing series either make really great decisions, and advance their sport, or they make incredibly stupid decisions that leave their sport in tatters. Just ask the brains that split CART into the IRL and Champ Car, or the brains that ran Trans Am into the ground.
NASCAR faces a significant cross roads. They find themselves on the back side of their meteoric rise from little southern sport to national (and even worldwide) events. They went from running on local TV channels, TBS, and as short clips on ABC's Wide World of Sports into a property that has 3 major networks tripping over each other to toss money at the door. But the last few years have been painful for NASCAR, with attendance down, sponsorships drying up, field quality suffering, and all that against hugely increased costs to actually run in the series.

2010 was a year where the squeezing turned into pinching, and the pinching turned into pain. Tracks that have historically sold out every race (places like Bristol) now have huge sections of grandstands covered over. California didn't attract enough unique fans over their two events in 2010, to the point that they will have only one event in 2011, and it will be a shorter race. The 2010 Rookie of the Year didn't even run all the races, and when he did, and he did only because of a nonsensical top 35 rule that allowed his car owner to cash the checks and let him run around sometimes 10 MPH slower per lap than the rest of the field. Not surprisingly, Raybestos, one of the real long term players in NASCAR, cancelled their commitment to the ROTY program. In 2011, there are apparently no rookies lined up to drive the full season.
The grim news for NASCAR continued on the viewership side of things too, with races often down 10 – 20% in viewership, some even more. Changes to rules, restarts, going from wings back to spoilers, and pretty much every other trick NASCAR could think of didn't change the trend. Having the same Champion 5 years in a row can be painful for any sport, and having one as incredibly dull and lifeless and Jimmie Johnson doesn't help. Outside of the NASCAR races, there isn't anyone in the media lining up to interview this guy, to include him in anything. He has the media profile of an also-ran, while at the same time dominating the series through a rich owner and a crew chief who isn't scared to push the rules. JJ in the 48 has turned into the sleeping aid so many people need to get a good afternoon nap on a Sunday.
So 2011 comes around, and it's starting to look like do or die for NASCAR. The last TV deal was signed in 2005, which covered 2007-2014. Basically, the deal was signed at the very top of NASCAR's game. Now with attendance down, viewership down, and fan interest sinking, NASCAR needs a great 2011 in order to be able to renegotiate in 2012 to continue the TV deals. That deal is 600 or so million per year (4.8 billion for 8 years). If NASCAR isn't improving in the ratings, continues to show a decline, and continues to show a loss of fan interest, it is likely they will end up on the downside of the marketplace during the next negotiations. That could lead NASCAR back to being a cable only series, as network may be less interested to carry programming.
The costs to the networks are significant. Fox / SPEED have pretty much had to turn their cable channel into a full time NASCAR channel to try to recoup their expenses, and now you see superbowl length pre-game shows for every race event, something I personally think leads to even more fan fatigue. Every practice, every qualifying, every everything is covered, almost all live. Every attempt is made to squeeze every penny out of this, because right now, the networks are probably hurting running NASCAR. If the Networks come back and say "Starting 2015, we will only give you 300 million per year", NASCAR could find itself no longer to live in the Champagne style they have grown accustom to. It's only a matter of time before someone has to pay the piper.
NASCAR is trying, at least a bit. Apparently drivers will have to commit to a single series for championship points for the season, hopefully killing the old "busch whacker" mentality that has lead almost all of the champions in the last decade for what is currently the Nationwide series being cup regulars. It doesn't help that they have won more than half of the Nationwide races in that time frame, and an even higher percentage in the last couple of years (only 1 or 2 races in 2010). The noses of the cup cars have been "improved" again this year, getting rid of the support braces. There is even rumors that fuel injection might replace the ancient carbs that still run on these cars. Some race distances have been cut, and races moved to other tracks. Most fans on chat boards seem to be less than impressed. 2011 will tell the tale, by this time next year, NASCAR could have had it's palace coup.