NAPCAR: The NASCAR Collapse Continues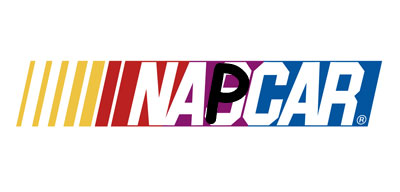 Well, two races into the 2010 season, and NASCAR, aka NAPCAR, is already showing some serious signs of crumbling at it's foundations. The sheer volume of empty seats in California this past weekend, even noted on the NASCAR.COM site, shows that things are not all good and going to plan.
Over the winter, all sorts of changes have come to NASCAR, seemingly somewhere between rearranging the deck chairs on the Titanic and wild desperation. Viewership in 2009 was way off, attendance was way off, and even the official collectables / t-shirt company has been in financial trouble. A number of tracks "revamped" their seating, which is to say that they got rid of many seats and changed around others. Daytona got rid of a back stretch grandstand and replaced it with a fan fun area, and they announced that none of the back stretch seating will be open for the July 4th weekend races. Richmond lost almost 20,000 seats, and overall NASCAR tracks apparently lost more than 100,000 seats for events from 2009 to 2010.
NASCAR made some major rule changes, put the driving "back in the drivers hands", and have announced that the rear wing on the CoT (Crap on Track, I think) will be ditched in favor of the more familiar blade spoiler, which has been a part of stock car racing for as long as I can remember. It was little surprise to most fans that when the CoT took over, the best racing was actually in the Nationwide series, as the cars were the older style blade cars and just ran better. NASCAR also added more green white checker attempts to try to get a green flag finish to races, and so on.
Yet, two races into the season, attendance is down, and just as importantly, viewership is down. If a product is in demand but people can't afford it, they will watch it on TV. NASCAR faces the hard reality that fewer people are turning up to the events and fewer people are watching on TV. Only the presence of one Danica Patrick has given them a ratings boost for their undercard series, which have done better than last year.
In the end, the big problem for NASCAR is their ill conceived attempt to become a national sport. Not every market wants or will support a race by buying tickets, and the California situation is a perfect example. All the population in the world, a rabid car culture, and half filled stands. NASCAR also has too many look-a-like tracks, D shaped 1.5 mile ovals that often produce dull follow the leader racing. These are tracks designed to make the track owners happy, not to produce good racing. All this is against a background of classic shorter tracks without NASCAR dates, yet that would likely pull better crowds and produce a better racing event. Rockingham has new owners and is apparently doing well with series like Pro-cup and others, and even North Wilkesboro is back in action with racing back at this classic facility.
NASCAR would do well to forget their overdone plans and slide back to the things that made them popular to begin with. Without that, the deck chairs will look nice but the ship will continue to sink.