Tom Cruise Dead? Nope Just a Little Weird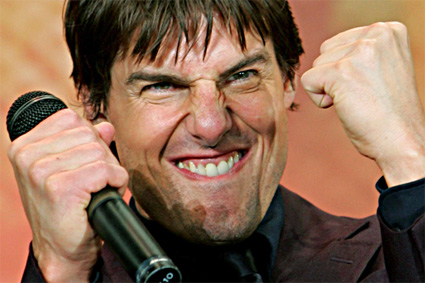 It's almost a traditional thing now, the Tom Cruise dead rumors seem to come up about two or three times a year, more often when he is doing something nutty. Recent stories have peopel from inside his camp reporting on his weeks of trying to use his Scientology powers to dominate door knobs and other inanimate objects. It's sort of up there with his classic jump around on Oprah thing. Whatever the deal, there is no truth to Tom Cruise having a heart attack, Tom Cruise falling off a building, Tom Cruise falling off a cliff, or Tom Cruise dying in some other manner, at least not yet.
Xenu must wait another day, I guess.