It Only Took NASCAR 4 Races To Tank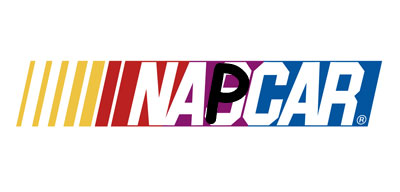 2011 started on an up note for the NASCAR nation (or is that Napcar Nation?). Daytona was a weird race with two car drafts and all sorts of off stuff, and a surprise, nay, shocking win for the part time Wood Brothers team and their rookie drive Trevor Bayne, who isn't even running for points. That was a nice pickup, the TV ratings were good, and important for NASCAR, Dale Jr did pretty good too. Plus with the NFL Superbowl and all being out of the way and the Pro-bowl nowhere to be seen, NASCAR was running without any competition. Full throttle!
On to Pheonix. Good move for NASCAR to take California out of the 2nd race of the season spot. The TV ratings were good, attendance was good, and overall, a reasonably interesting race. Vegas was pretty much the same thing, pretty darn good crowds, uptick in ratings, and things were actually looking pretty good.
However, it looks like someone forgot to tighten a few lugnuts on the last pit stop, because when the circus came to Bristol this past weekend, few people seemed to care.
Yes, it's March madness. Yes, the economy is hurting. Yes, it's spring in an area that sometimes still gets snow this time of the year. But Bristol was the home of 55 consecutive sellouts, filling it's 160,000 seats with a 20,000 name waiting list for tickets. It was the big deal. It was possibly the poster child for NASCAR success, a modern gladiator arena, with rough and tumble action, hard driving, chrome horns, and more than a few frayed nerves. It was poetry with a sledge hammer, ballet with a baseball bat. It was about surviving the event, being aggressive and being contained, not blowing your top as you get sent for a spin. Not anymore, it seems.
In 2007, SMI decided it was time to redo the track (it needed it, the rebar in the old concrete was showing through). In an absolute bout of stupidity, they decided to add "variable banking". The idea is to give the track a second groove. They succeed, but in doing so they removed much of what the fans came looking for. Since that time, attendance has been on a steady decline, and a race that so many people looked forward to has sort of slipped away.
The results? Well, backed with a weekend off (never a good thing so early in the season), Bristol has probably it's lowest attendance since SMI bought the facility in 1996 (they had 86,000 seats for the summer race). While some suggested 120,000 or even 130,000 this weekend, it was painfully obvious even the casual observer that the place wasn't much more than half full. That would put the number in that 80,000-90,000 range. While it is still a large crowd, it is a disappointing result at a facility that had a waiting list just 4 short years ago.
More importantly, TV ratings also dropped, another 9% off of last year's disappointing results, and somewhere near 40% off the viewership in 2008.
Plenty of people make the standard economy, costs, and what have you excuses, but that would only hold water if people were not attending but still watching. NASCAR started the season well and pulled some viewers back from their down season last year. But Bristol shows that the fans just aren't liking the changes. The drivers say the racing is better, but in a world where it is about putting on a good show, it is clear that the fans no longer think Bristol is a good show.
The real challenge for NASCAR comes this week: California's Auto Club Speedway. This is the only NASCAR event there this year, they lost one race, and have moved this remaining event later into the season (from race 2 to race 5), and chopped 100 miles off a race that is often considered a snoozer. Things aren't looking that good, a quick check on their website shows plenty of prime "top rows of grandstands near pit entrance" and "pit exit" are available without issue. They have had horrible attendance problems, and TV ratings that mostly seemed to live in the runoff from Daytona, as the fall race (during the chase even) last year pulled a stunning 2.5 rating, which is nearing test pattern range.
With staggeringly bad attendance and TV ratings from Bristol, California may be another case of "do or die" for NASCAR, as we find out if things are on and upswing, or if the start of the 2011 season was just a dead cat bounce.