NAPCAR: NASCAR loses 20% of it's TV Audience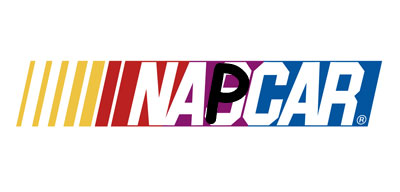 I was really surprised to see this article at That's Racin that quotes ESPN officials as wondering where the ratings have gone for NASCAR. Based on the overnights from the last race in California and all of the other races in the chase, NASCAR has lost 20% or more of it's audience, and it's a pretty consistant 2.3/5 rating (with 3.x million households). This is down from over 5 million at the same time last year. The ESPN guys are wondering about start times and such, but I think they miss the boat on this one.
Quite simply, the NASCAR product right now isn't all that good, a situation that is even more clear when people have many other choices on a Sunday afternoon, courtesy of the NFL. So yes, actually, starting time is a problem, but not the problem. It is just a side note in the whole process.
For me, NASCAR has lost the plot entirely, with look alike cookie cutter cars, look alike cookie cutter tracks, and worst of all, sound alike cookie cutter drivers. There are only a few characters in the series now, and they are being systematically beaten down by the NASCAR corporate shilling system to the point they are neutered. Worse yet, the fans are realizing that they are very likely to get a 5th championship in a row from Jimmie Johnson, possibly the least charismatic driver ever to don a firesuit.
NASCAR and ESPN are trying their damnedest to turn Johnson into a likable sort of a guy, with a major interview / segment on the pre-race show, showing him doing good public deeds and all that, but in the end, he isn't a very exciting person to deal with, and isn't much of a public face for NASCAR. His team's strategies (and his driving style) are about as neutral as it comes, just trying to stay in the lead lap, stay near the front, using the systems in place to negate bad things (such as going a lap down, he almost always gets that lap back through a caution and lucky dog thing). He rarely wins with flash or style, mostly with just a dull, consistent pressure and a drudging march to the front that, while effective, isn't exactly the makings of pure NASCAR excitement.
It doubles up because Johnson and his team are so good on the "aero" tracks. Hendrick Motorsports cars are at the front of the pack on these tracks consistently, to the point of humor. Eventual winner Tony Stewart drives cars built by Hendrick for his team. At one point, all of the lead cars were Hendrick cars. The aero tracks, usually the 1.5 mile cookie cutters and the 2 mile Michigan / California tracks generate fairly dull events, and with a dull champion dominating those dull tracks, well, it isn't surprising to see people tuning out.
Let's not forget the fiendishly stupid "chase to the championship", a system where 75% of the cars on the track are racing for pride only, and with the ways many of their budgets are going, they are actually racing just to avoid falling out of the top 35 and actually having to qualify in the future. it has created a situation where most of the drivers have nothing wagered, and nothing to gain. Unless they have a truly spectacular car and have a chance at a great finish, they just ride along and pass the time. ESPN doesn't even cover these drivers anymore unless they are causing a caution period. It is almost like they have to be on fire to get their names mentioned. If your favorite driver is in the 75% that didn't make the chase, well, enjoy the football game.
So a word of advice for ESPN: Start times aren't going to make a huge different. California started 2 hours later, and the ratings are about the same. The problem is in the product. NASCAR could do itself some favors by running the races on Saturday night, but at this time of the year, it might not be warm enough in some places to get away with it. Don't look for miracles in the start times, the answer is in the product, and the leaders of NASCAR don't seem to understand what it takes to stop being NAPCAR.