Captain Phil Harris, F/V Cornelia Marie, RIP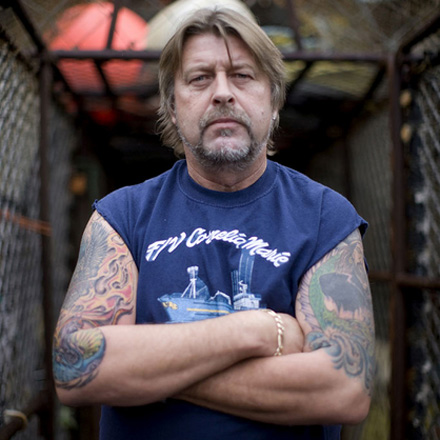 As a long time fan of the Deadliest Catch, since the time before the show existed as was just part of the a Dangerous Jobs series, it saddens me to report that Captain Phil Harris, the gruff but loving master of the F/V Cornelia Marie passed away on February 9th, as a result of complications from a stroke suffered less that two weeks ago. Captain Harris had some past serious medical problems including blood clots (one that passed through his heart at one point), but had recovered well and returned to work. While offloading in St Paul during the crab season, he suffered a stroke and went into a coma. While he came out of the coma, he finally did succumb a few days after. His two sons work with him on the boat and appear on the show, and they posted this:
It is with great sadness that we say goodbye to our dad – Captain Phil Harris. Dad has always been a fighter and continued to be until the end. For us and the crew, he was someone who never backed down. We will remember and celebrate that strength. Thanks to everyone for their thoughts and prayers. – Jake and Josh Harris
RIP, Captain Phil Harris, we will miss you.