NASCAR Blows It on Knaus Appeal and Bristol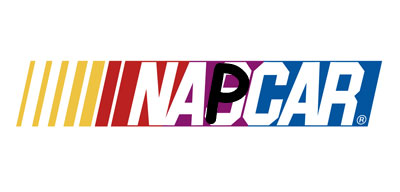 I guess it should come as no surprise to most people in the know, but NASCAR once again has managed to make a laughing stock out of itself. The rescinding of suspensions and points penlties against Chad Knaus and the powerful Hendrick Motorsports comes right after one of the most disappointing race weekends in NASCAR history.
At Daytona this year, the 48 team of Jimmie Johsnon, with crew chief Chad Knaus were caught with a roof c-panel (the area between the roof and the trunk on each side of the rear window) that wasn't right. Basically, it was twisted or manipulated in a way to give the car more speed, by diverting air to certain areas. This is a pretty clear violation of the rule book, and NASCAR threw said book at the team: 25 points off the driver and team, crew chief and car chief suspended for six races, and a big fine. Well, the appeals process in NASCAR goes to a three member panel, and they upheld that ruling about a week ago. So, Hendrick went to a higher court, and not remarkably, the suspensions have all been rescinded, and so has the point loss.

Why is it not surprising? Well, first off, the Hendrick team is the single most powerful team in NASCAR, with 4 top teams, drivers such as Johnson, Jeff Gordon, and Dale Earnhardt jr all race for the team. The second part is a little more difficult to swallow: The Hendrick team is a Chevrolet team, the Hendrick family are big Chevy car dealership owners, and NASCAR's chief appellate officer, John Middlebrook is a former CEO of General Motors. You can smell the impropriety from about 1000 feet away on this one.
What this decision does is pretty much make it impossible for the inspectors to do their jobs properly, it makes it difficult for NASCAR to punish rule breakers, and it makes it a very unfriendly atmosphere for any team that isn't someone connected. Certainly smaller teams in NASCAR must wonder what they are up against. The type of aero advantage like this costs plenty of wind tunnel time and money, which really goes against the spirit of using templates on cars.
Further, as a fan, I would say it pretty much blows the credibility of the sport out the window. Now you have to assume that all of the top teams are cheating, and that any real difference between one team and another has to do with unfair advantages, money, contacts, or some combination of the three. My personal recommendation would be for the cars out of the top 25 or so teams to take a week off, and let NASCAR try to run a show with 25 cars. Remind them that the second half of the field is just as important as the front half, possibly more so.
Now, the other issue for NASCAR has been the push in the last few years to modify tracks to "improve racing". The idea is to give the drivers multiple grooves to run in, so you get more side by side racing. One of the poster child race tracks for this was Bristol. For years, Bristol had been the hottest ticket in NASCAR, a tough, high banks bull ring of a track with basically one and half grooves, plenty of pushing and shoving, and plenty of action. Yes, that action included accidents, spins, temper tantrums by drives and crews alike, and some pretty high spirits all around. But since there was only 1.5 grooves, passing was hard, and some suggested that the track would be better with multiple grooves. So in 2007, with the track needing a resurfacing anyway, SMI (Speedway Motorsports Inc) also took the time to reconfigure the banking to a variable bank system, which basically gives more banking higher up, which opens up more grooves on the race track.
The result? Tons of a side by side racing, which for racing purists may be the way to go. What was lost was the pushing and banging, the nudging, the bump and runs, and all the tempers and high spirits. Oh, one other thing was lost: the crowd. Bristol was the hardest ticket to get in NASCAR for years, sold out for probably 3 or 4 decades of races. Last week's race had an announced attendance of 102,000 (for 160,000 seats) but real attendance was probably close to 75,000. The place looked empty. The fans have voted with their pocket books. What was one of the unique challenges of NASCAR has been neutered, and the fans tuned out.
How bad is it? The track's owner Bruton Smith is actually looking at ripping the track up and putting it back as it was (they kept all the computerized measurements from the old track, just in case I guess). Bristol is such a disappointment, such a let down, that there is little else they can do.
Moreover, it's a kick at NASCAR and their push for "more side by side racing". They should learn from Formula One, which continues to struggle for an audience in the US. Quite simply, great elegant racing appeals to certain fans, but seemingly not enough. I would suspect that more people in the US see a demolition derby or a bull ring stock car race in a year than see an F1 race even on TV. The fans are there. Great racing for them doesn't mean perfect synchronized side by side lap running, otherwise the IRL would have been a raving success. What is exciting to them is that there is actual risk, actual danger, and yes, actual contact because it is difficult to achieve the pass.
NASCAR's current leaders should be ashamed of what they have done to Big Bill's show. He knew the deal, knew what people wanted. The current crop of France family members seems to have forgotten that, and the sport as a results suffers. Here's a clue guys: I can find something else to do on Sunday afternoon. Give me a reason to stay tuned in, or you lose me. Oh wait, never mind… I already planned something else to avoid the snoozathon at California coming up. Good night, NASCAR.