Trekkies bid like confused Ferrengi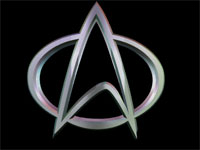 Christies held an auction of star trek memorabilia and collectibles, about 1000 lots total of stuff from the actual making of the shows, including a captains chair and other interesting things. They thought they might bring in 3 million.
Trekkies obviously didn't read that comment, and the bidding went fairly wild. The model used by Industrial Light and Magic to do the opening credits for Star Trek the Next Generation was expect to get 35,000$, and instead pulled in over 500,000$!
Proof if nothing else, if you build it and use it on TV, someone will think it is worth way more than it truly is.  Trekkies are a super breed of collectors, and they showed it for this auction!
Read about it here: Trekkie Auction goes wild!