Lou Dobbs Quits CNN (again)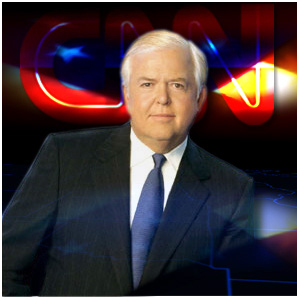 While it may be a shocker to some, the "resignation" of Lou Dobbs from CNN has pretty much been a foregone conclusion for a while. CNN as a network is floundering badly these days, unsure of it's direction. But Lou Dobbs has been sure of his direction, going from a reasonably friendly Newsy guy to a nasty attacker who's strident opinionated messages were just not hitting the mark.
While he is mostly not wrong (such as with the problems of illegal immigration in the US), his last few years have been marked with repeat returns to the same themes, often appearing to fill quiet news days with illegal immigration outrage stories that were often puffed up to make them bigger than they seem. Some people have suggested this has come as CNN has tried harder to compete with Fox news on the "strident shill" level, which is something that more liberal media seems very poor at doing. Instead of coming out as the champion of the average guy, Lou Dobbs started to come across to me more and more as someone with an axe to grind rather than a series of solutions. Certainly, his inferences that President Obama may not be American enough to be President didn't win him any fans.
Lou Dobbs hasn't said where is going to next, but he will still be on syndicated radio and is "looking at his options". Some have suggested that he might end up at Faux News, where a strident axe grinding attitude seems to go over better. Read more of the story here.