Jon Stewart Burns CNBCs Jim Cramer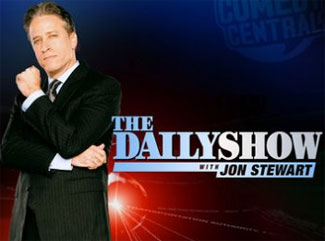 Jon Stewart is at it again. The host of the insanely funny comedy news show The Daily Show has once again managed to make more news that the news itself. This time, he has taken aim at CNBC's aggressively opinionated analyst / commentator / hedge fund manager Jim Cramer. Stewart ran a series of clips from Cramer showing him basically saying that certain stocks or companies would not have issues, where those same companies have either failed, gone to chapter 11, or otherwise taken major nosedives in the last few weeks.
It has sort of made the last 10 days or so a living hell for Cramer, who has had his very confident and very secure exterior covering ripped on in the media, and his appearance on the Daily Show last night has done him no favors. Stewart threw all sorts of slings and arrows, and Cramer got hit with most of them without much of a protest. Running cats and dogs on the screen behind the interview was a nice touch.