Colin McRae, 1968-2007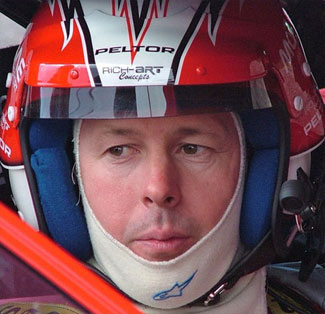 Being of scottish decent, I am always proud of great Scottish athletes.  Being a fan of motorsports, I have always looked up to people like Jackie Stewart and Colin McRae.  Now I have to look a little higher in the sky to see Colin McRae, who was killed over the weekend in a terrible helicopter crash.
Most Americans know McRae through the X-games, where for a couple of years he has brought the excitement and daring skills of a rally and put them into a format that the X-games audience could understand.   But that is just the icing on the cake that has included World Rally Championships, as well as racing in everything from the Paris Dakar Rally raid to LeMans.   His incredible skill, daring, and willingness to push the limits one more inch, one more mile an hour is what seperated him from the rest.
The racing world lost a great one.  Read more information here.