XM – Sirius merger approved by FCC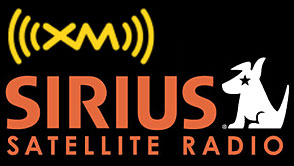 It took pretty much forever for this to happen, but it has always pretty much been clear it would.  The FCC has approved by a 3-2 vot the merger of XM and Sirius satellite networks to form a single entity.
Sat-radio is an interesting buisness model that just hasn't quite hit it's stride.  With two competitors, two serperate systems, and the on the air talent split over two networks, it has been hard for either one to get traction.  Now with a merged entity, they are forecasting profits in the very near term, which would be a major step for the industry.
The one thing these companies have done is prove that people will pay for content.  Millions of people subscribe, and this merger is probably not good news for local radio, which will now face a stronger and profitable competitor for their listenership.   Don't be surprised to find a new XM-Sirius receiver in more new cars as this merged company works to get as many subscribers as it can.