Would You Like Some Snow With That?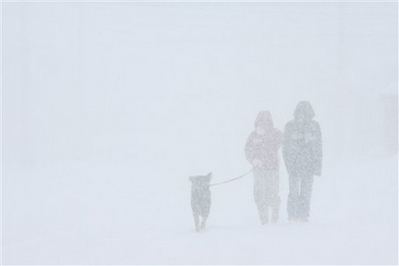 It isn't even winter yet, and already mother nature is making it one of the worst winters on record for much of the US and Canada.  From snow in Vancouver to ice in the mid US, the last couple of weeks has been tough.
Now to top it off, let's add in, say, an extra foot or two of snow and 60 mph winds to see how that goes into the mix.  Sort of like making one of those horrible cocktails that has everything but the bartender in it.  Well, I spent a couple of hours digging 18 inches of snow out of the front of my house on top of the 24 inches already on the ground, and let me tell you it sucks.
…and it really isn't winter yet.