The Tragedy of Amy Winehouse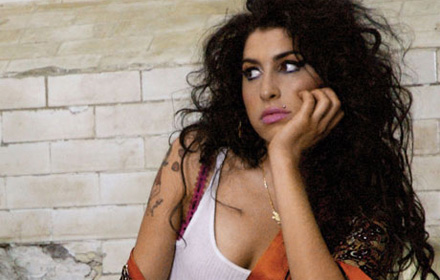 Over the next little while, we will see plenty of stories about Amy Winehouse and how tragic her death is. Truly, any time someone is lost so early in life, it is a tragedy. But just like the train coming into the station, this whole event was predictable, on schedule, and pretty much expected by everyone in the room.
The real tragedy of the situation isn't the death of Amy Winehouse, which has been pretty much a foregone conclusion for ages now, but rather the tragedy is in the system that lets it happen. As a British citizen, I am entirely shamed by the way the courts and legal system in the UK works these days, especially when it relates to the users of hard drugs and the havoc they reek on themselves and the world around them. For me, there is much to be learn by Amy's death, and much that could have been done to prevent it.
First and foremost, there are the enablers. Two key players in that game were Amy's ex-husband Blake Civil-Fielder, by many reports the man who introduced Amy to the terror that is is heroin additiction. For a girl who was admittedly depressive, moody, and even prone to self-harm, it was a powerful choice. It was at this period that Amy went from the curvy, well fed, well rounded and powerful singer, slowly contracting into a drug addicted shell of a woman, losing weight, losing her way, and eventually into endless trouble. She married Civil-Fielder, a marriage she later admitted was pretty much entirely based around drug use. She along the way started dating notorious drug fiend Pete Dorherty, who seemed to fuel her drug habit even stronger, and encouraged her in very destructive ways. Between these two people, you have a significant negative influence, both of which should not have been present if the legal system truly worked out.
That for me is key. Both Doherty (known in the British tabloids as Doperty, his drug fueled stupidity so blatant that nobody tried to hide it) and Civil-Fielder proudly told tabloids that he had introduced Amy to crack and heroin. Both of these fine citizens had been before the courts, and until Civil Fielder was locked up for assault in 2008, had never really had any negative implications for his drug use and the like. Doherty has been in front of the courts any number of times, and always gets off. When the legal system, from Police to the courts and to the prisons are unable to deal with these people in a meaningful way, they will be out there in public, encouraging others to join in their destructive ways.
What happened to Amy Winehouse is a tragedy mostly because it reflects how far an entire generation of the UK has slipped, where drug use, binge drinking, and other reckless behavior is not only tolerated, but seemingly encouraged. The tragedy is that nobody in the system wants to deal with the issues, nobody wants to take responsiblity, and nobody wants to make the changes that says "this just isn't tolerable". Until that happens, there will be plenty of unknown Amy type girls dying every year from the same horrible combinations of social pressure, addictions, and a wildly permissive society. That is truly tragic.