North Korea Firing Rocket or Launching Satellite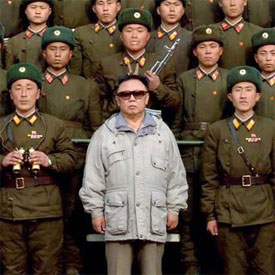 Well, as I mentioned about a month ago, airlines had started to turn north korea into a no fly zone, as a result of Pyongyang suggesting that there might be trouble. Everyone in the west knew it was because North Korea was going to try launching another rocket (the last ones didn't do so well). The North has repeated over and over again that this is a mission to put a satellite in orbit, not to launch an attack, but there has been plenty of concern that it would in fact be an attach, and Japan has even put their anti-missle defences at the ready.
Well, according to CNN, the rocket or missle is getting fueled up for it's flight, which means the launch won't be far away. Most of the world powers are going to be watching this one closely. Interestingly, the launch might even happen during the G20 meetings, which would lead to some interesting comments to the media, I am sure. Reuters is quoting US military officials that thing that the rocket will in fact try to launch a satellite.
it will be interesting to see how this one plays out.