Jeff Gordon Says It's His Final Championship Year in NASCAR
I have to use some careful wording when I say this, because Jeff Gordon was careful as well He's not retiring. "I don't want to use the R-work" he said. Rather, after a long career in NASCAR that has had more ups than downs, he is making 2015 his last shot at winning the championship. Come 2016, he will likely not drive in NASCAR at all, or perhaps some select events if he feels the desire, but the championship drive will be gone.
On a personal note, I was lucky enough to see a very young Jeff Gordon making his first start at Daytona 500, many moons ago. He's always been one of the top drivers, has always driven for the same team, and has been both loyal to his people and hard headed about getting to his goals. He has in more recent times been somewhat overshadowed by Jimmie Johnson, who's string of championships have left almost everyone on the outside. Yet, Jeff Gordon has found himself almost always near the top, always managing to do well even when things were not as well. More recently, problems with back spasms have been a concern, and perhaps has in some way contributed to him wisely choosing to get out from behind the wheel before he passes his prime and becomes an also ran. NASCAR has a history of drivers who just keep hanging on and running one more race, and one more race. Hopefully Jeff will know it's time to stop.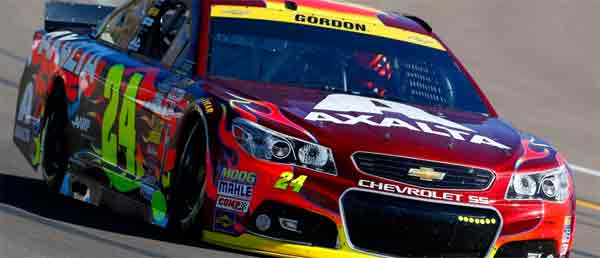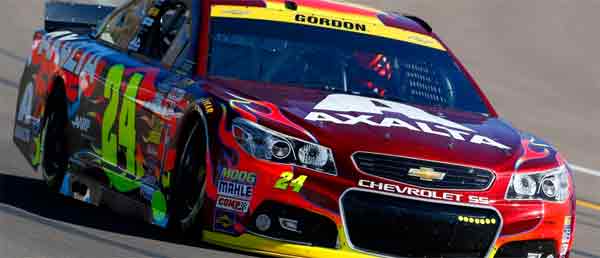 Here is Jeff Gordon's full statement on final full-time season:
"As a race car driver, much of what I've done throughout my life has been based on following my instincts and trying to make good decisions. I thought long and hard about my future this past year and during the offseason, and I've decided 2015 will be the last time I compete for a championship. I won't use the 'R-word' because I plan to stay extremely busy in the years ahead, and there's always the possibility I'll compete in selected events, although I currently have no plans to do that.
"I don't foresee a day when I'll ever step away from racing. I'm a fan of all forms of motor sports, but particularly NASCAR. We have a tremendous product, and I'm passionate about the business and its future success. As an equity owner in Hendrick Motorsports, I'm a partner with Rick (Hendrick) and will remain heavily involved with the company for many years to come. It means so much to have the chance to continue working with the owner who took a chance on me and the incredible team that's stood behind me every step of the way.
"Racing has provided a tremendous amount of opportunity that's been extraordinarily rewarding and fulfilling in my life. The work we're doing with the Jeff Gordon Children's Foundation will continue to be extremely important to me. Outside the race car, my passion is pediatric cancer research, and my efforts will remain focused there when I'm no longer driving.
"I'll explore opportunities for the next phase of my career, but my primary focus now and throughout 2015 will be my performance in the No. 24 Chevrolet. I'm going to pour everything I have into this season and look forward to the challenge of competing for one last championship.
"To everyone at NASCAR, my teammates, sponsors, competitors, friends, family, members of the media and especially our incredible fans, all I can say is thank you."