Can Britney Spears Sing Anymore?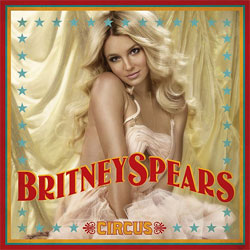 Okay now, we have all watched the Britney Spears saga, as this once rising star wandered away from show biz to have a couple of kids with a baby factory of a husband, went mental, and generally lost it. Well, Britney Spears is back with a new album and a new tour, but the tour is leaving some people wondering.
Here's the scoop: Even celeb blogger Perez Hilton, who is featuring as part of the show (in video) has stated "She lipsynchs during the entire concert. There is no live singing.". That's right, for all the hype about this being a concert tour, it appears that Brit may not actually be singing at all, just faking it through the show. It should be noted as well that the show has tons of distrations, from circus performers to multiple costume changes to overt sexuality, all of which add up to entertainment, but certainly not a concert. There is even a video on Youtube that claims to show that Britney actually no longer can sing her own material (or at least isn't trying).
It makes you wonder what people will fall for these days, the "concert tour" is apparently selling well.