Arrest Warrant Issued for Lindsay Lohan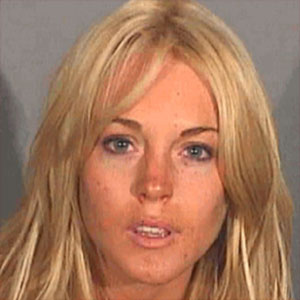 The weird and wonderful life of Hollywood movie star and troubled soul Lindsay Lohan has taken a few more amusing twists. First her on again, off again lesbian romance with DJ Samantha Ronson has been the subject of much speculation, with apparently some pretty spectacular yelling matches and other odd things. It's also a weird concept for someone who did rehab to spend their time trailing their girlfriend around in clubs.
Now comes word that a judge in Beverly Hills has issued an arrest warrant for Linds. Seems that she is still under probation following the DUI that sent her to rehab to start with. No word on the reasons why, but it has been more and more clear that her lifestyle has been getting out of hand. Perhaps the judge noticed that and decided to drag her back in for a talk. We will know more in the next few days.
In the mean time, this also brings up the issue of celebrity justice. Too often celebs get off easy, Lindsey Lohan only did 84 minutes of jail time for DUI, while lesser knowns might do months or years. It makes you wonder how the system works out.